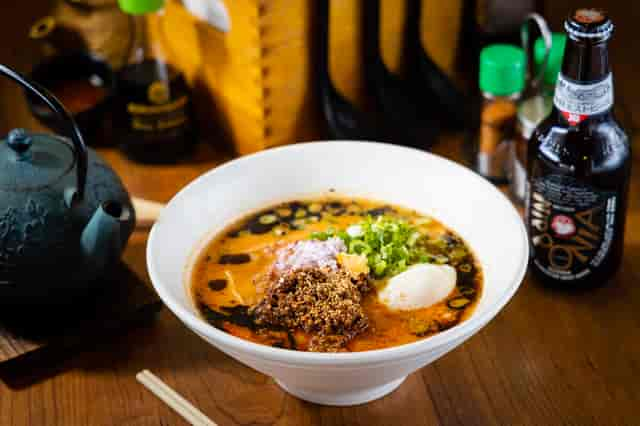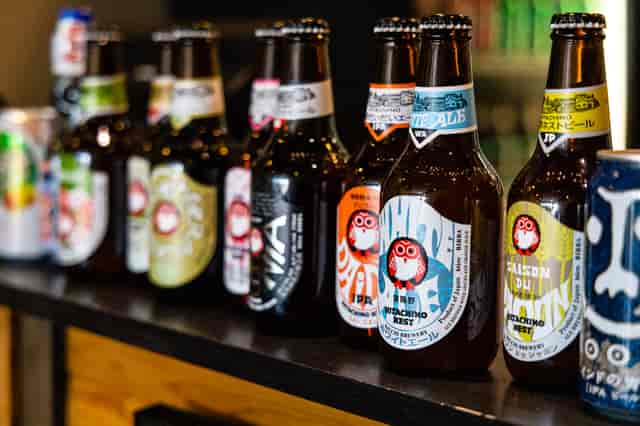 Karai Ramen Bistro
Jacksonville, FL
A Japanese ramen ya in Jacksonville Florida creating unique bowls
Our ramen is crafted by our chefs utilizing knowledge from over 35 years of experience in Japanese cuisine.

Making ramen is a passion of Executive Chef Levi's.
He uses traditional Japanese ingredients with new techniques and bold flavors, while keeping in mind the roots of his training and still offering traditional dishes. 

Making our broths and Tare's from scratch allows us to create unique ramen soup; and gives us lots of control over flavor combinations.

Tare's are sauces used to flavor soups and are also made as dipping sauces for various types of Japanese food.
Recent Reviews
★★★★★
July 2019
"This is an awesome little place with ramen ranging from spicy to tame. They also have hot oil on the table if you're looking for more of a kick. The service is really friendly and the prices are affordable. Highly recommend!!"
- Kaitlin T
★★★★★
August 2019
"Great service and very good ramen. I definitely hope to be back soon"
- Nicholas A
★★★★★
September 2019
"The only place in Jacksonville I've seen Takoyaki on the menu. That alone is a differentiator. The ramen though. It was perhaps the best I've had in town. How come I've never heard of Karai until today? Fortunately, my coworker asked to go to Karai for lunch. My new favorite ramen restaurant!"
- Donn Durante
Karai Ramen Bistro
14286 Beach Boulevard #29
Jacksonville, FL 32250

Hours
Monday - Saturday:
11:30 am - 8:00 pm